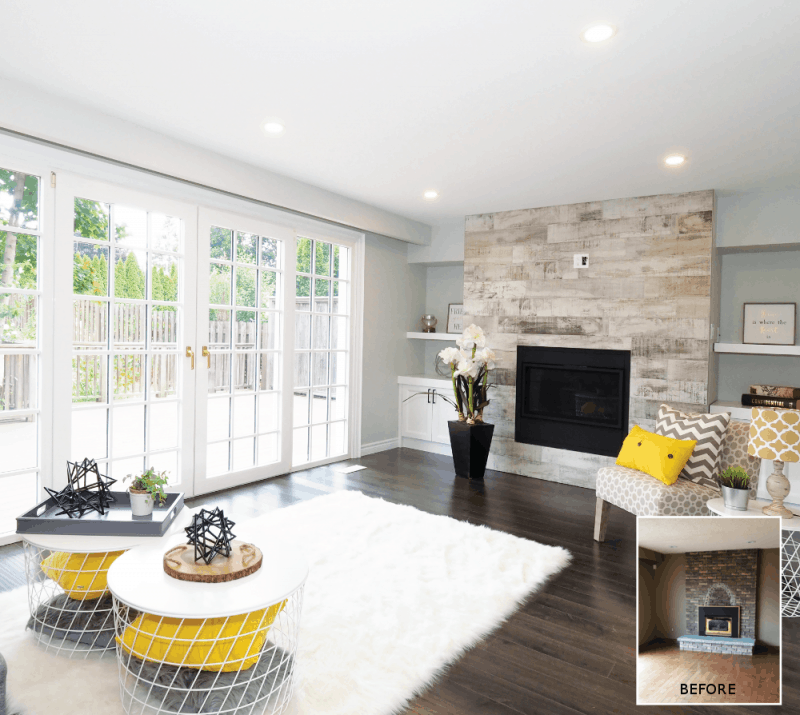 An outdated home gets a modern update with a nod to its original character.
CANADIAN HOME TRENDS WHAT INSPIRED THE OVERALL DESIGN FOR THIS RENOVATION?
FRANCESCA COSTA We wanted to keep the character of the home and play off of the solid wood oak doors throughout. We went with a vintage feel with black fixtures and white cabinets. Then, we added a punch of modern with the navy blue island and gold hardware.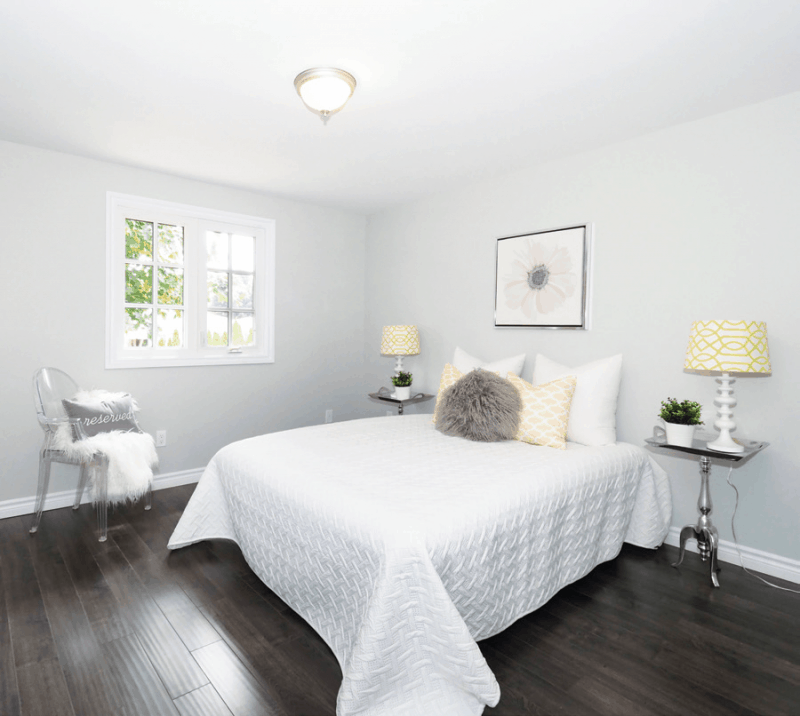 CHT DID THIS RENOVATION OFFER ANY UNIQUE CHALLENGES?
FC The biggest challenge with this home was the layout. Sidesplits have interesting layouts. Most people either love them or hate them because there are so many closed off rooms. We decided on an open concept layout to maximize the space and make it feel more open. Doing this means removing some walls, putting up others and the challenge of figuring out which ones to do.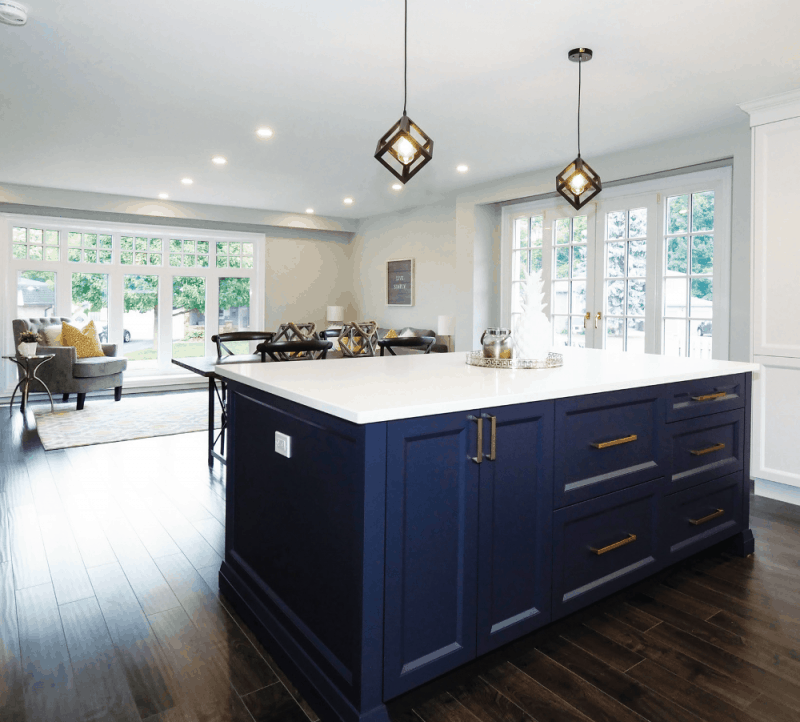 CHT IF YOU COULD DESCRIBE THE FINISHED SPACE IN A FEW WORDS, WHAT WOULD THEY BE?
FC Modern, classy, elegant and bold.
CHT WHAT IS A COMMON MISTAKE PEOPLE MAKE WHEN REMODELING A HOME FOR RESALE?
FC The most common mistake is that they don't touch everything. If you are going to remodel, you have to make sure the look is cohesive. If you create a modern space but don't remove the outdated popcorn ceiling because it's time consuming, you end up with an unfinished look. The same goes for staircases and handrails which are another common thing that homeowners will leave because it's too much work but the result is an outdated or unfinished feel!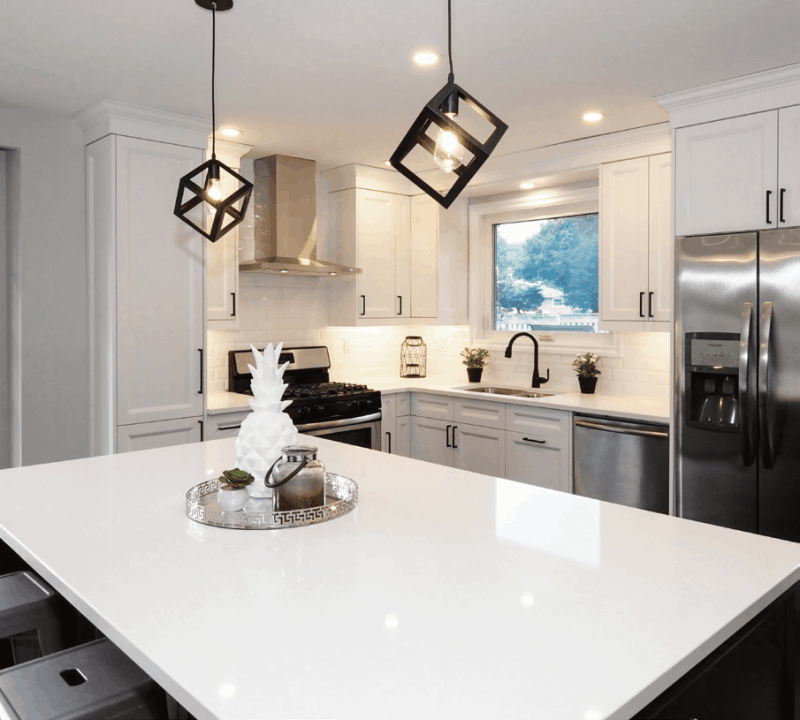 CHT WHERE DID YOU SAVE AND WHERE DID YOU SPLURGE?
FC When choosing pieces for a renovation, we prefer to splurge on items that will make the house unique and fabulous, like the wine/coffee station in this house. To save, we focus on shopping around and we scope out deals like clearance sales, tax free events, etc. – Francesca Costa
The post Designer Space: Vintage Modern Renovation appeared first on Home Trends Magazine.
BEST DEAL UPDATE: